How to build a memorable brand
June 26, 2020
A brand is more than just a website, logo, and business cards. More than the faces of the companies that present your offer in advertising. This is your voice, place in the market, and the opportunity to create something great.
In today's world, there is a lot of competition. Entrepreneurs almost fight for customers, talented employees, profits, and much more.
The brand
What is a brand? Take for example Apple, for which users are willing to overpay more than 1000%. Why do many choose it, and not alternative offers?
We understand that Apple is more than advanced IT technology. The aesthetic design and brand reputation is already enough motivation to pay such a price.
The original meaning of the word "brand" is a trademark. But over time, this concept has changed. Today, a brand is an intuitive attitude of a person to a company. The consumer discovers all new products and names every hour. The competition is huge, and in these conditions, enterprises are forced to constantly seek contacts with their customers.
According to statistics, 59% of us choose products from familiar brands. A strong and memorable brand always has a large base of regular customers. Consumers trust them, belief in their unwavering superiority. Also, there are fans of brands who will buy exactly their product or consume precisely their content, even if they are cheaper and more interesting.
So the brand is a relationship. And the way the brand is perceived by others affects its success.
Branding
It should be remembered that branding is not only a logo and other visual components. The tasks of a branding agency: come up with a good naming convention, create an image of a product, company, or service that will be easily remembered by the consumer.
Most well-known corporations are the result of a long-term strategy based on a clear understanding of the needs of their customers. Therefore, at the beginning of branding, think about why the consumer should choose you, what new things you are offering him, and how much your product will be useful for him.
Branding Stages
A recognizable brand is one of the most valuable assets your company can own. But even beginners have a chance to compete with corporations if your brand offers a unique, different product.
So what can you do to create a memorable brand?
Identify your brand's target audience
The task of the company at this stage is to narrow its focus and determine who is the final consumer of their goods, who needs their services. Make a portrait of your client, analyze his lifestyle and needs.
If your target audience is young freelancers who need high-speed internet to stay mobile. With a clear picture of who your audience is, it will be much easier to create branding that customers can understand.
What direction is your company moving in? Why did you create your product? How does your brand make consumer life better? The mission determines the purpose of the existence of your work, so all elements of branding – from the logo to the slogan – should reflect this.
You can also add this information to your band's website or Facebook page, Instagram, and other social networks. This will help users understand you better.
To get started, explore the main competitors and major players in your niche. Use the information collected to highlight your brand against their background and convince the customer to choose you.
From the options of advantages, you can write something like: we will save your time on everyday tasks. Reduce your expenses by using the services of our company.
Benefits should be disclosed to the target audience in a language that they understand in order to evoke the necessary emotions and desire to buy. Here, the main tools will be the name, slogan, and logo.
Create catchy titles and tagline
The name of the product should not only reflect its essence, but also be short, easy to pronounce, memorable, and also have legal protection. The name can be supplemented with a slogan that conveys the brand's position and emphasizes its uniqueness.
Develop a corporate identity and logo
The logo is the main sign by which the buyer recognizes your brand and correlates it with the needs. The logo can be supplemented with other corporate identity elements such as illustrations, corporate colors, patterns and fonts. The designer needs to think over the concept of corporate identity and imagine how it will look on different surfaces.
Combine everything in a brand book
You have clearly defined what your product gives to the market, you have a catchy name and slogan, a bright logo, and a lively story about your company. How to convey all this to your employees?
Using a brand book. A brand book is a "Bible" that systematizes all information about a brand (mission, history, strategy) and contains a set of rules for using graphic components. What is included in this?
Brand history. The first part of the brand book in which you represent the brand, name it mission, and strategy.
Logo. Elements, color, use cases.
Brand colors. Most companies choose three to four primary colors that complement accents.
Font. One font for everything or one option for a logo and others for various marketing formats.
Images. Photos and illustrations should be relevant to your topic. For example, if you are a construction company, then the visual content will consist mainly of renders and photos. Works of art will help convey the atmosphere and artistic image.
The language of communication with the client. Content directly affects how the target audience remembers your brand, so use the language that most successfully reflects the company's mission.
Build your signature tone of voice
The tone of voice is the style of your communication with your audience. It depends on the mission of your company, audience, and industry. This is how brand owners communicate with their customers and how they react.
A brand voice can be professional, friendly, service-oriented, authoritative, technical, informative, and much more. There are a very large number of options. You should choose what is right for your brand.
The tone of voice must resonate with your target audience. And if you take this step correctly, you can see how strong the response can be. This is especially important for internet marketing communications.
For example, if you provide services in the field of sports, then the tone should be confident, bold, and motivating, or if you are the owner of a business brand, then use a more professional language.
The base of regular customers cannot be overestimated and is one of the most important elements of a successful brand. Fans of Apple are usually considered an example of regular customers because even with products that actually do not match competitors, their sales are always at their best. And the reason is very simple – their fan base is fascinated by the brand.
There are several ways to inspire consumers to be loyal, but the most effective of them today are freebies and discounts. Everyone loves free stuff, but it also creates a psychological commitment to reciprocate when making a purchase.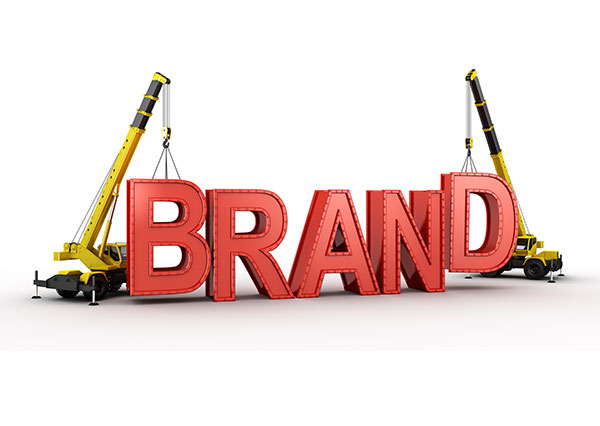 Sending a personal thank you note from the customer will also be of great importance in creating a connection between the buyer and the brand. Finally, be sure to include them in the decision-making process by asking their opinion about new services or products that you can offer them. For example, you can arrange a survey on Instagram.
Keeping in touch with the audience
Your oldest customers are usually your most active supporters, and talking to them can help you on your way to the top. But this does not mean that you can forget about attracting new ones. Maintaining an open line of communication with your base is the key to success. This means taking feedback seriously and sharing all relevant information.
Be the biggest defender of your brand
Once you create a brand that will work for the business, you (and your employees) will become the best defenders of your brand. No one knows your brand better than you. And only you decide how to talk about it.
When hiring employees, you should make sure that they are in line with the culture, mission, vision, and values ​​of your brand.
Encourage employees to create a personal brand that matches the branding process of your company. This further enhances coverage. Also, encourage your customers to leave feedback or share their content.
Explore other brands in your niche
If your business is still small or you are just starting it, do not repeat what big brands in your area do. You need to know what they do well and where they made mistakes. Your goal is to be different from your competitors. Make customers buy from you.
Explore your competitors and reference brands. But remember that your brand is effective, customers should easily recognize and remember it.
To do this, you can create a table and answer these key questions:
Does your competitor carry the same messages across all channels?
What is the quality of the competitor's products or services?
Does the competitor have customer reviews or other social evidence that you can see?
How does a competitor promote his business?
Choose several competitors, conduct such an analysis and you will find many interesting ideas.
Brand book and guideline: what is the difference?
Although branding itself has been around for quite some time, many still do not understand the difference between a brand book and a guideline, often replacing one concept with another.
The main difference is that the brand book is much wider. A brand book is a corporate book that stores all the data needed by managers, marketers, copywriters, and other employees to work on advertising and brand promotion. The guideline has a completely different task – to convey the rules for using the corporate identity, therefore it applies only to external attributes: how to apply the logo on different surfaces, use the font in advertising, design media, and more.
Why should your company have both a brand book and a guideline? The first one will tell you about your creative concept as a whole, and the second one will give clear instructions on how to use all elements of the corporate identity.
Results
Creating a brand is a long process that requires a lot of effort and time. There is no exact formula for creating a memorable brand. Most of the best have some distinguishing features that distinguish them and help them reach an understanding with their audience. Remember, your core products must meet certain standards before you can start thinking about your brand. If you have something that people really want to buy, then only you can begin to look at the big picture and understand how to create a successful brand around it.